How the FCC's New Rules Could Affect Fiber Suppliers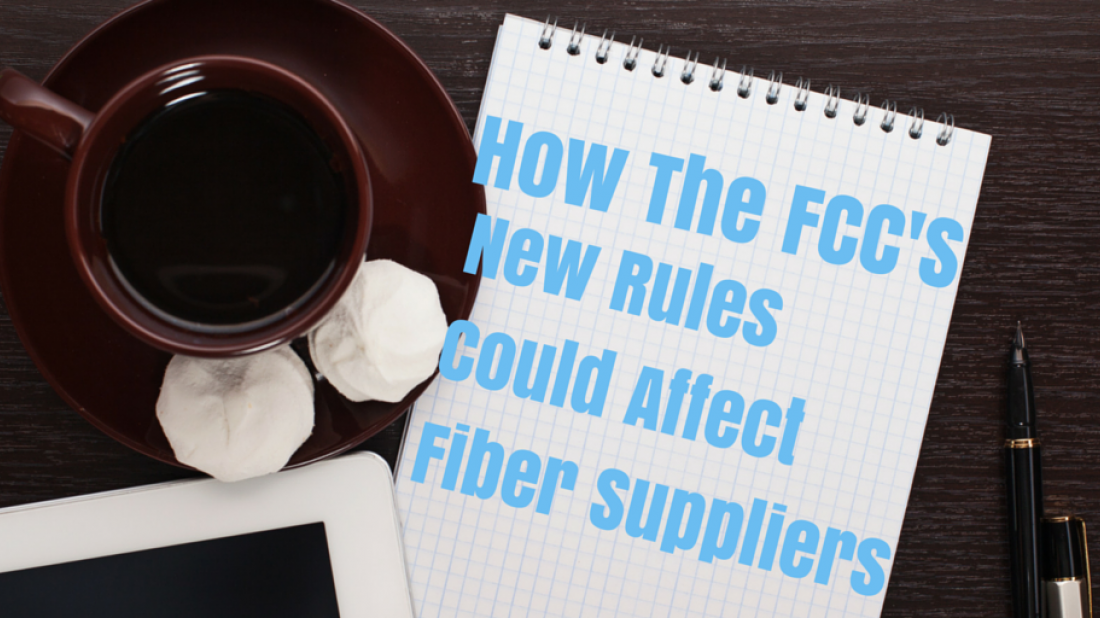 The Federal Communications Commission approved new rules regarding telecom companies' ability to replace old copper wires with new optical fiber connections on August 6th. In a 3-2 decision, the FCC approved regulations that allow telecom companies to replace their old connections with new ones as long as they first notify the communities in which copper networks are to be retired.
More importantly for consumers, the new rules would forbid service providers from allowing their copper connections to decay. As per U.S. News:
The rules would also forbid telecoms from trying to speed the retirement of older connections by allowing their copper wires to decay, as the Communications Workers of America has accused Verizon of doing. Verizon has denied the accusations.
FCC Chairman Tom Wheeler said during the open meeting on Thursday that telecoms that want to switch to faster, more durable fiber wires should "go for it," and that the rules ensure consumers will retain the connections they depend on.
While the rules assure consumers that they will be able to retain existing connections, the new ruling has some worried about future 911 situations. In replacing old copper wires, telecoms will be looking to replace telephone lines, not just wires used for Internet access. Because copper wires transmit information through electrical currents, they have also been responsible for keeping telephones working during power outages. However, with new optical fiber connections, power outages can also mean telephone outages, meaning residents need a backup plan in case of emergency scenarios.
In a July report from the Wall Street Journal, prior to the recent ruling, the FCC toyed with the idea of requiring carriers to provide residents with backup batteries that last at least eight hours to avoid such situations. In the August 6 ruling, however, the FCC changed this requirement and, instead, approved a rule that would force carriers to notify communities of the risks during power outages and inform them about how a backup battery would alleviate these risks.
Now that these rules have been laid out for telecom providers, it won't be long until we see carriers throughout the United States moving toward fiber in hopes of replacing their current copper connections. In regions where fiber is scarce, and it's difficult to find high-speed Internet connections, telecom providers will no doubt use these new networks to boost sales. As a result, there will be a new demand for fiber, and dark fiber as well, to handle the conversion of old networks to new ones and to grow customer bases.
---