Treating Internet as a Utility - Interest for Dark Fiber is Sparked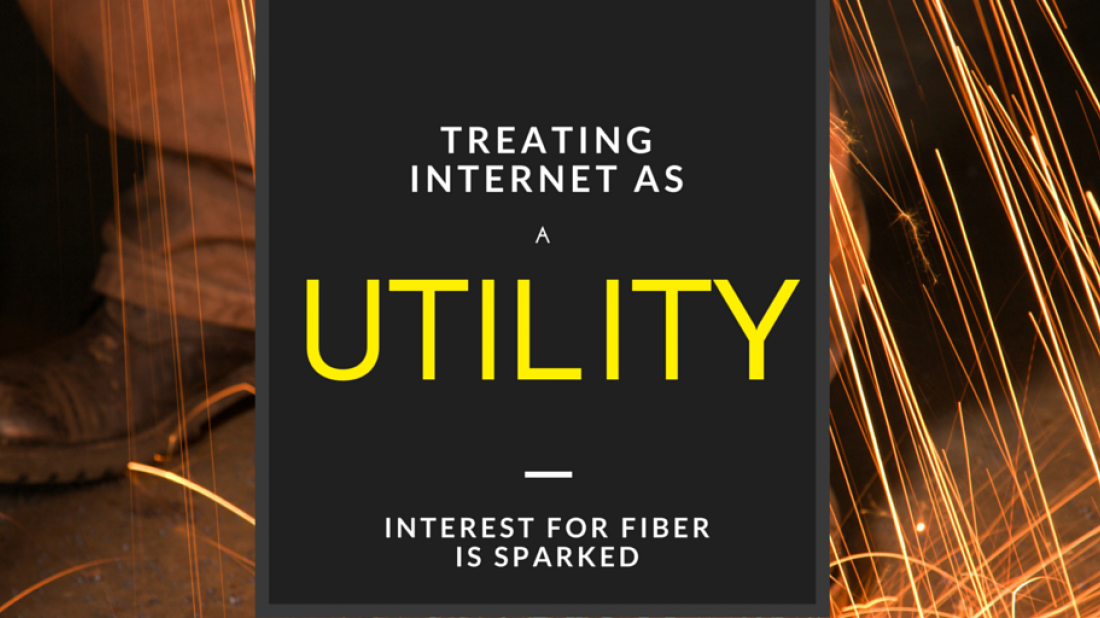 As shocking as it may seem, the United States has a bit of an Internet problem. As the country with the second most internet users, trailing only China's 642 million users, the U.S. dramatically lags behind on internet speed and ability to penetrate our rural communities. In fact, according to Business Insider, the U.S. doesn't rank in the top 10 of Internet connection speeds, and by other accounts often ranks 12th or lower in world rankings.
In large part, this is due to the fact that a large number of Americans still connect to the internet through copper rather than optical fiber cables.
How then, can communities—especially rural communities who are lagging behind East and West Coast states in connectivity speeds—get the optical fiber they need to access the internet at a higher, and therefore more useful, speed? It seems that the answer may lie in Ammon, Idaho.
Treating the Internet as a utility
Idaho may be known for its potatoes, but Ammon wants to be known as the city with the fastest internet connection speeds in the spud state. That might not be a difficult task, considering Idaho is home to Internet connection speeds that are as much as 60 percent slower than the average connection speeds in America. However, Ammon City officials aren't shooting for average, but rather are looking into implementing optical fiber connections that provide regions of the U.S. like the New York Metropolitan area with speeds that are more than 60 percent faster than average—at upwards of 29.1 Mbps.
In order to provide this service to its residents, the city of Ammon has begun to take it upon itself to lay optical fiber and light any dark fiber they can get their hands on, in and around their communities. In order to peak residents' interest with these light night fast connections, city officials set up a booth in their down town area where residents could test the fiber connections.
City officials are asking that residents first sign up on the city's webpage to show their interest, and if at least 50 percent of residents in a single community want optical fiber connections to the Internet, then the city will begin working to bring their speedy Internet connection to end users. The idea is to treat these connections as utilities—allowing everyone the same speed at the same price—and to beat local Internet providers who have proven to lag in connection speeds.
The takeaway
What we're able to take away from Ammon City is that residents, and municipalities in general, are fed up with slow Internet connections, and can't afford to lag behind any more as slow speeds can now effect education, healthcare and the local economy. Student's are frustrated by slow speeds, healthcare providers often can't afford to waste time waiting on files to be sent or uploaded, and local enterprises often leave once their large enough, to relocate to an area that is better connected.
As a result, Internet connection speeds are now becoming a larger talking point for local politicians, and as we can see through Ammon, some municipalities are now taking it upon themselves to provide their communities with connection speeds that private carriers have been unable to.
However, a city alone is not capable of laying and lighting the fiber connections that are needed to get their neighborhoods up to speed. Rather, municipalities like Ammon will most likely be sending out Requests for Proposals to those in the Dark Fiber Community, to provide services that their local utility departments cannot.
For the DFC, rural municipalities present a unique opportunity to take on new business and to expand outside of their local regions. Therefore, dark fiber providers and those who provide Internet backbone services should begin to look into these rural communities as the race for Internet connection speeds and Middle-America connectivity heats up.
---