Three Reasons the Dark Fiber Industry Will be Massive by 2020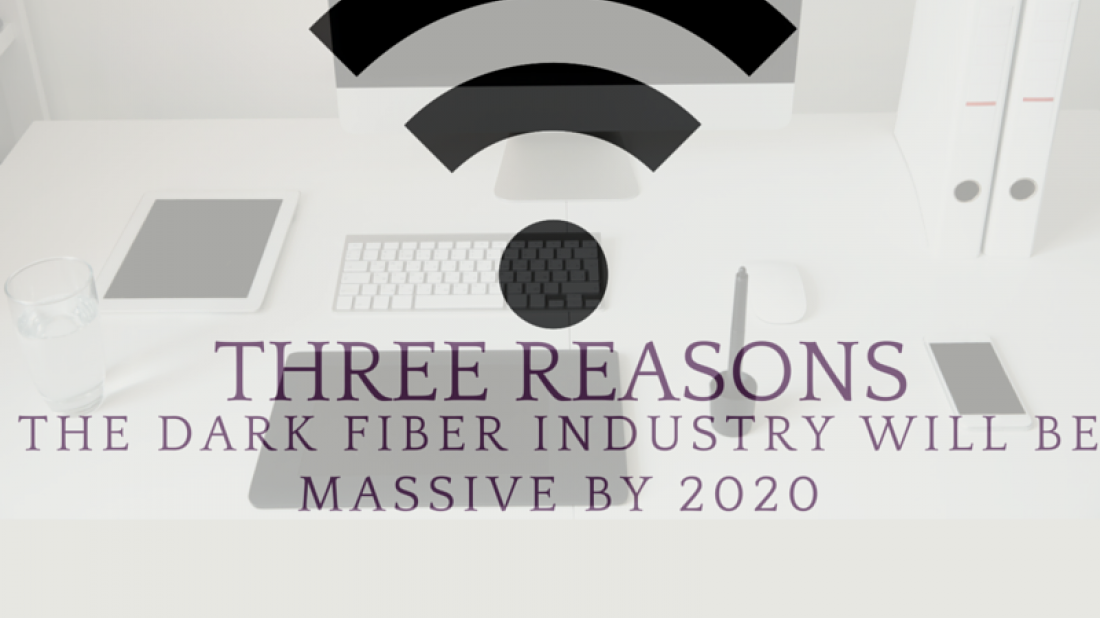 Over the last five years, the dark fiber industry has steadily built up its annual revenue to more than $1 billion and to the tune of a CAGR of 11.1 percent, according to research from IBISWorld. Looking forward to the next five years there is no reason to believe this growth won't continue.
Here are three reasons why the dark fiber industry will be massive by 2020:
· The rise of eSports and the like: Believe it or not, eSports—or professional video game competitions—is the fastest-growing and most-viewed sport in America, the Huffington Post recently reported. Over the last 14 years the number of tournaments has ballooned to nearly 2,000 and top competitions can draw as many as 8.5 million viewers at once. Today, Major League Gaming (MLG) is considered the premier competition league for video game players and, as an example of how much data is being consumed at these events, in 2012 an MLG weekend competition saw more than 5.4 million hours of video consumed. Competitions like these must be held in locations were dark fiber can be leased for the event to assure gamers aren't being put at a disadvantage with poor connectivity, and so the millions of viewers can tune into an uninterrupted stream. We can also see similar use cases for dark fiber at major entertainment events like The Grammys and the Super Bowl, where increasingly viewers are opting to stream rather than watch on TV.
· The dawn of IoT: If you're not familiar with the term yet, the Internet of things (IoT) is the increasingly growing network of Internet connected devices that aren't necessarily mobile devices. For instance, smart watches, locks and thermostats all fall under the category of IoT. As IoT technology continues to grow, smart homes and smart cities no longer seem like science fiction but rather the very near and real future. In just a three-month span this year alone, the average number of Internet connected devices in the home has jumped from 5.3 to 5.7 in the United States. Experts believe that number will continue to grow and with the growing number of devices comes the need for greater bandwidth. This means that dark fiber providers will begin to see an increase in demand for last-mile providers, enterprises and even universities whose students will be bringing more Internet tech with them to campuses than ever before.
· The growth of urban demand: Cities will quickly become a big playing ground for dark fiber providers. Take the example of Newark, New Jersey, which over the past few years has drastically increased its supplies of dark fiber in hopes of attracting tech startups and other new businesses. As briefly mentioned above, smart cities are also on the rise. These are cities where infrastructure elements such as gas, water and parking meters, streetlights and, in some places, solar-paneled bike paths are now connected… Again, with the rise of more Internet connected devices comes the need for greater bandwidth, and the need to stockpile dark fiber.
With the world relying more on the Internet than ever before, the dark fiber industry has no other option than to grow.
---