Where Facebook Goes DFC Members Should Follow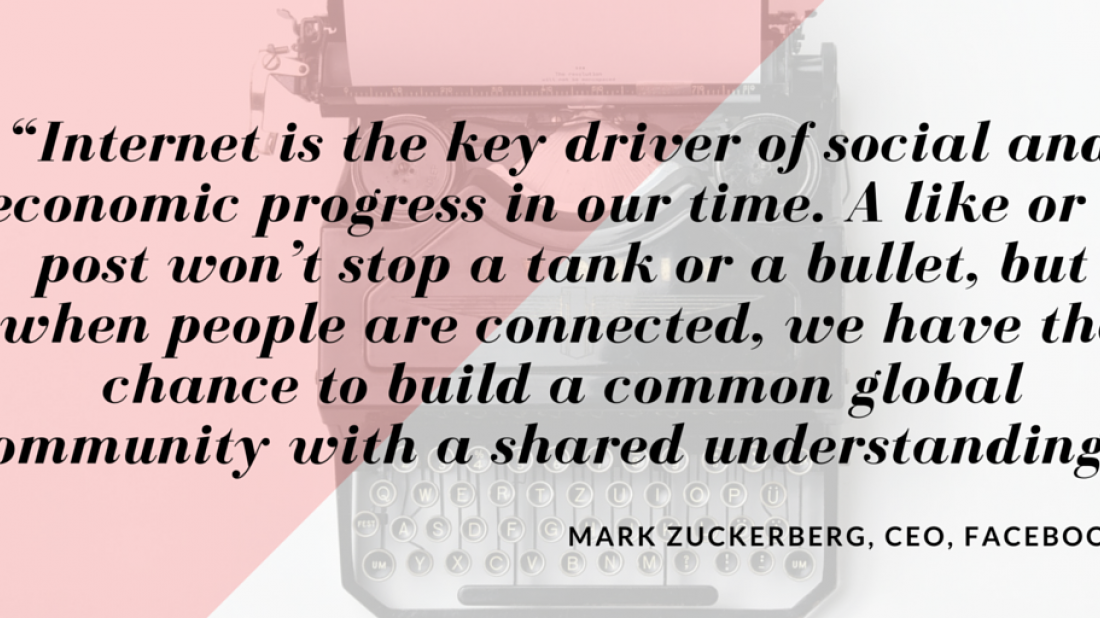 This past September, Mark Zuckerberg, CEO of Facebook, spoke about his goal, in partnership with the United Nations (UN), to bring Internet access to developing countries and even Syrian refugee camps. His reasoning was simple: The Internet helps educate and connect people, and these are two key drivers for creating a unified and peaceful world.
Indeed, Zuckerberg declared in his speech to the UN that the Internet is "the key driver of social and economic progress in our time." What's more, the Facebook CEO asserted, "A like or a post won't stop a tank or a bullet, but when people are connected, we have the chance to build a common global community with a shared understanding."
Zuckerberg drove home the point by emphasizing that the Internet enables us to better understand each other, help each other and grow as a global community. His determination to bring the Internet to those who are currently without access, however, begs the question: What happens once developing nations get a taste of connectivity? Surely, as the demand for global connectivity increases in developing nations, the demand for speed and bandwidth will increase as well. As such, opportunities for Internet infrastructure providers in these nations will surge.
As the need grows for increased speed, bandwidth and network coverage, more equipment and infrastructure resources will be required, and quickly. For this reason, dark fiber equipment and infrastructure providers ought to consider the benefits of laying down fiber in developing countries. After all, when Internet usage spikes, dark fiber can be lit up instantly to handle the sudden network connectivity requirement.
Dark fiber will likely play a critical role in ensuring that developing nations can become connected and stay connected. So, international DFC members ought to take a page from Zuckerberg's "book" and consider the global impact of contributing to the development of Internet connectivity in emerging countries.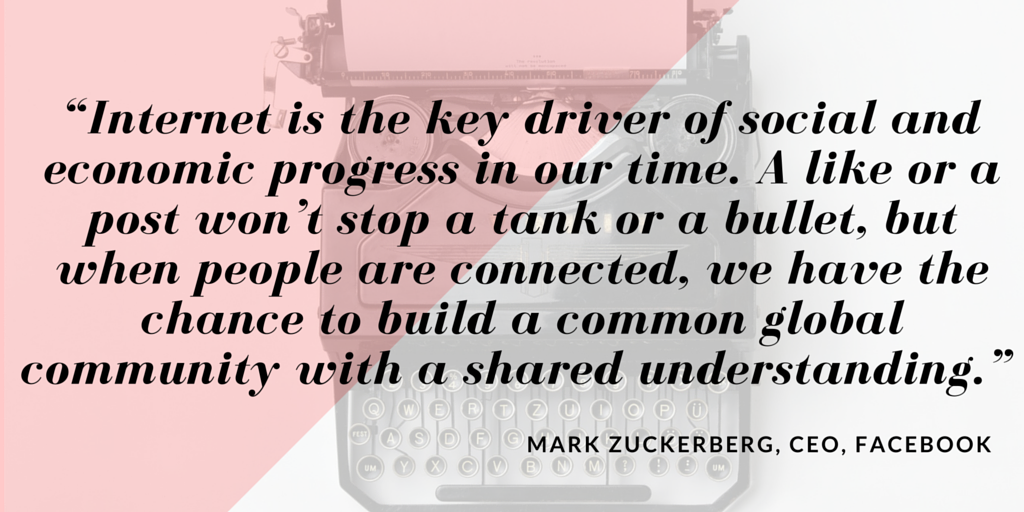 ---