MarketplaceLIVE West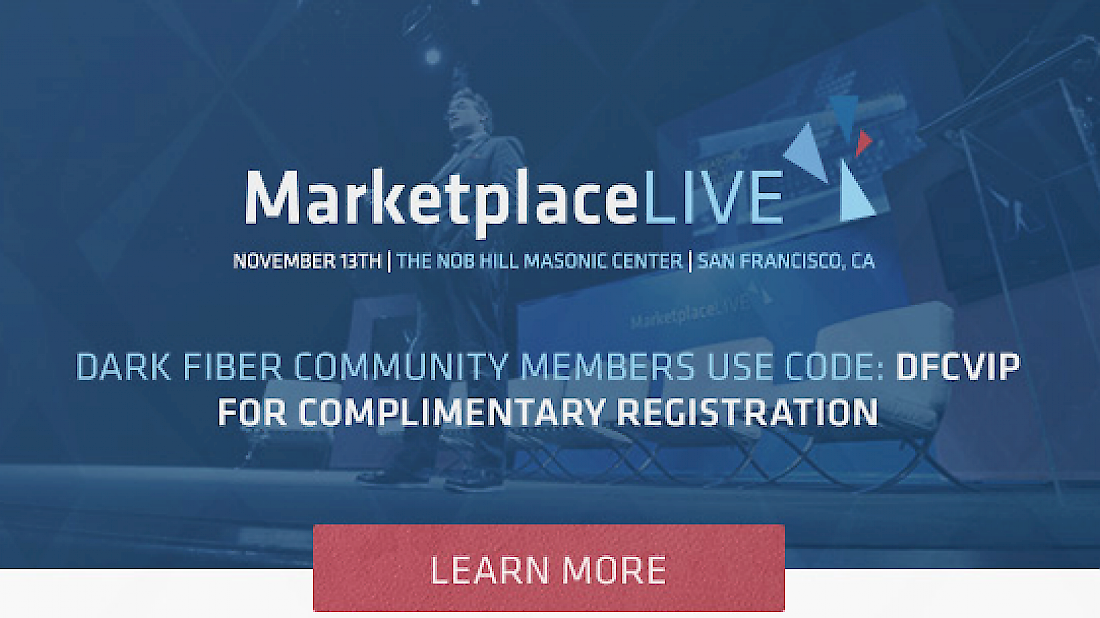 MarketplaceLIVE's Keynote Speakers are guaranteed to inspire and teach. Eric Haseltine and Michael Hawley are both pioneers of technology and will provide rich, real-world perspectives into using innovation as a strategy and innovation as a culture. They not only will provide attendees insights into how technology changes the way we live and work, but the facts, stories, and observations on how we can take innovation to the next level.
Complimentary admission for Dark Fiber Community members.
Just register with the code: DFCVIP
Eric Haseltine helps organizations harvest the future by developing far-sighted technological solutions that deliver near-term value. He is an expert on managing innovation processes and specializes in helping organizations whose sales and profits plateaued to re-discover aggressive growth.
Eric's deep experience includes designing virtual reality flight simulation technology for Hughes Aircraft, head of R&D for Disney Imagineering, and ultimately, the Director of National Intelligence's CTO for the U. S. intelligence community. His unique and powerful book, Long Fuse, Big Bang, provides breakthrough insights and ideas about how to manage our hardwired brains more effectively.
Michael Hawley is a true renaissance thinker. He is one of those rare innovators who can express his passion and insight through science and technology, art and design, to industrialists and academics, with fluency and flair. He speaks with unparalleled authority on the global evolution of digital media and its business and societal implications.
Michael participated in some of the great digital breakthroughs of the last 30 years. He pioneered digital cinema technology at LucasFilm. He worked alongside the original team that wrote UNIX at Bell Labs. He worked intimately with Steve Jobs at the inception of NeXT. Michael was also an early faculty member at MIT's Media Lab, a first-prize winner at the Van Cliburn International Piano Competition, one-time Duncan Yo-Yo champion, and former luge racer. His book, Michael Hawley's Bhutan, was named the World's Largest Published Book by Guinness World Records.
For complimentary admission use code: DFCVIP
Don't miss your chance to connect and learn at MarketplaceLIVE, November 13, 2014, in San Francisco. We are looking forward to seeing you there!
---