Meet the Carrier Hotel Alliance at PTC'15 - January 18-21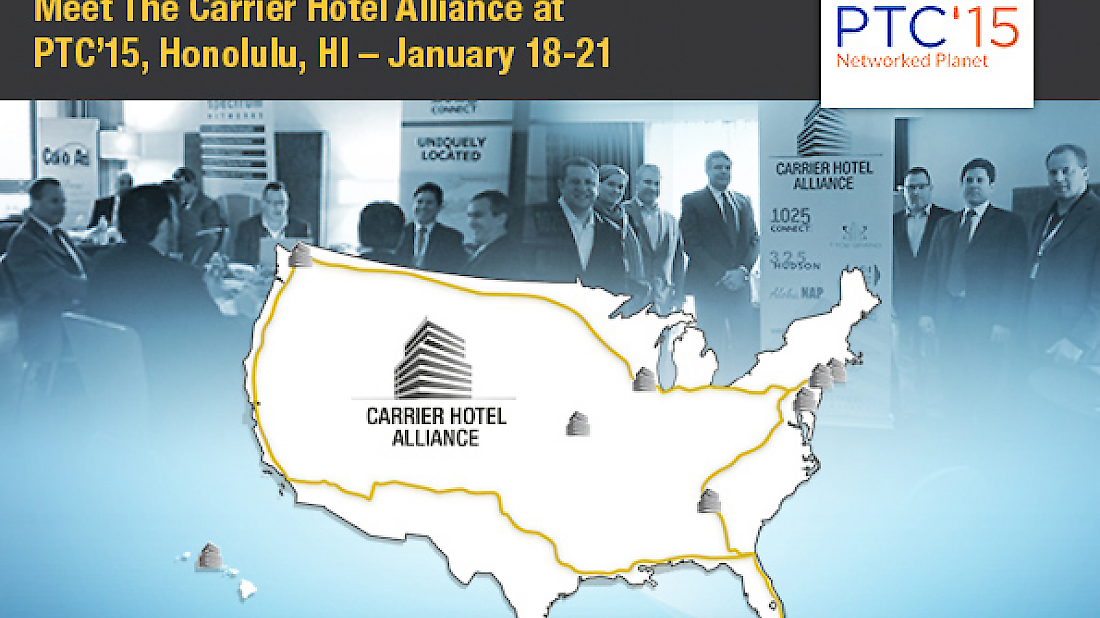 The Carrier Hotel Alliance (CHA) is a cooperative effort of key carrier hotel and Meet Me Room owners in North America. By forming a single vantage point, existing and prospective customers have the opportunity to build their entire North American network in one room at PTC'15.
Below is a list of the CHA members and Special Network Guests who will be onsite at PTC'15,January 18-21 in Honolulu, HI. Please email info@carrierhotelalliance.com and include your company name, member you wish to meet and a preferred date and meeting time.
Click here to schedule a meeting, or just stop by the CHA Suite located in Tapa Tower #2330.
Attending members include:
SPECIAL NETWORK GUESTS:
---