Save the Date - April 19-20 for Dense Networks Event: Enabling IoT in the Connect City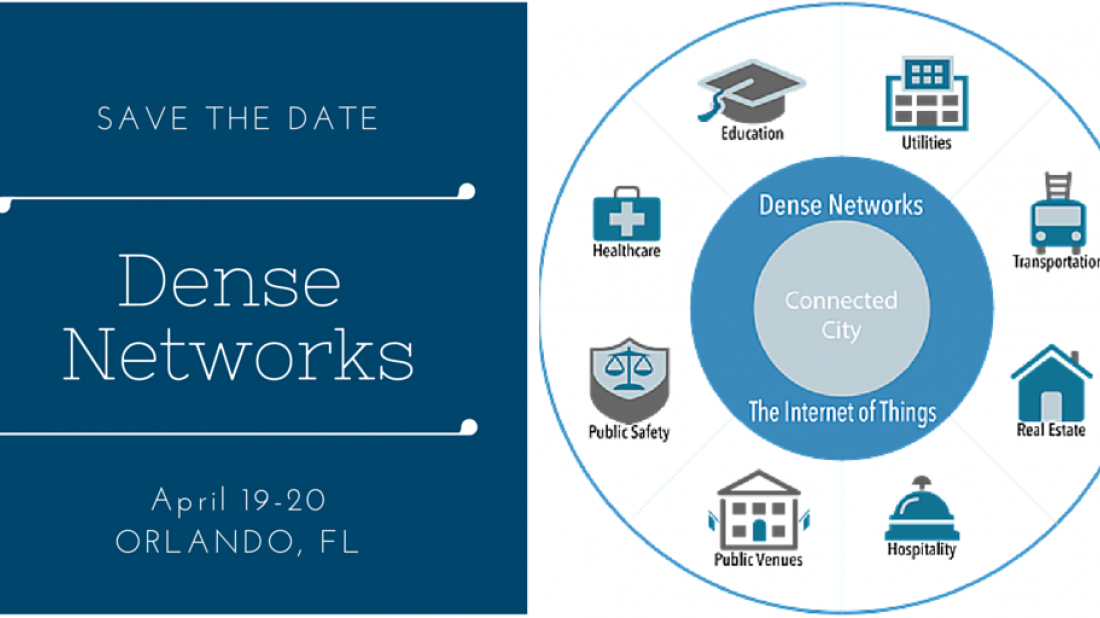 Dense Networks is the only conference that converges the key technologies transforming the way we live and work. The Internet of Things (IoT), Wi-Fi, Distributed Antenna System (DAS), Small Cell, Radio Access Network (RAN), Cloud and Fiber Optic solutions are all-critical to gain the competitive advantage across multiple industries. The Connected City brings together how these technologies will disrupt government, education, hospitality, transportation, utilities, public safety, as well as our offices, homes and cars.
Dense Networks is taking place April 19-20 at the University of Central Florida Rosen School of Hospitality in Orlando, FL. The Dense Networks conference can be experienced as a 1 or 2 day event. The conference will provide the critical business models, technology architectures and action plans necessary to compete and win in 8 different markets.
For more information about the Dense Networks event visit, www.densenetworks.com.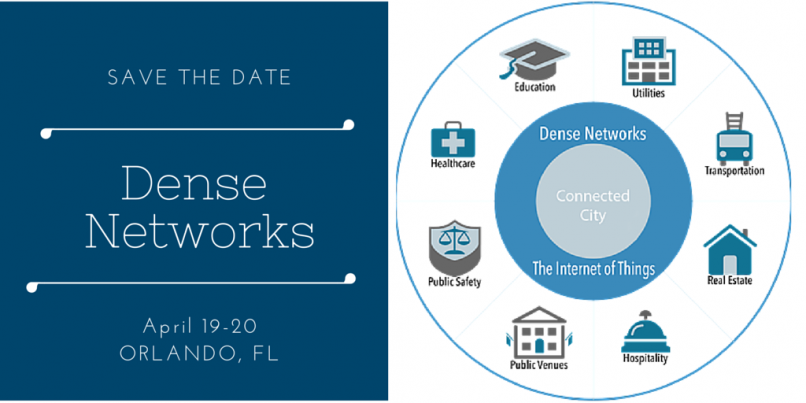 ---