TAG Infrastructure Society Expert Panel Explores Evolution and Future of Small Cell, DAS and Macro Cell Technology - Feb 17th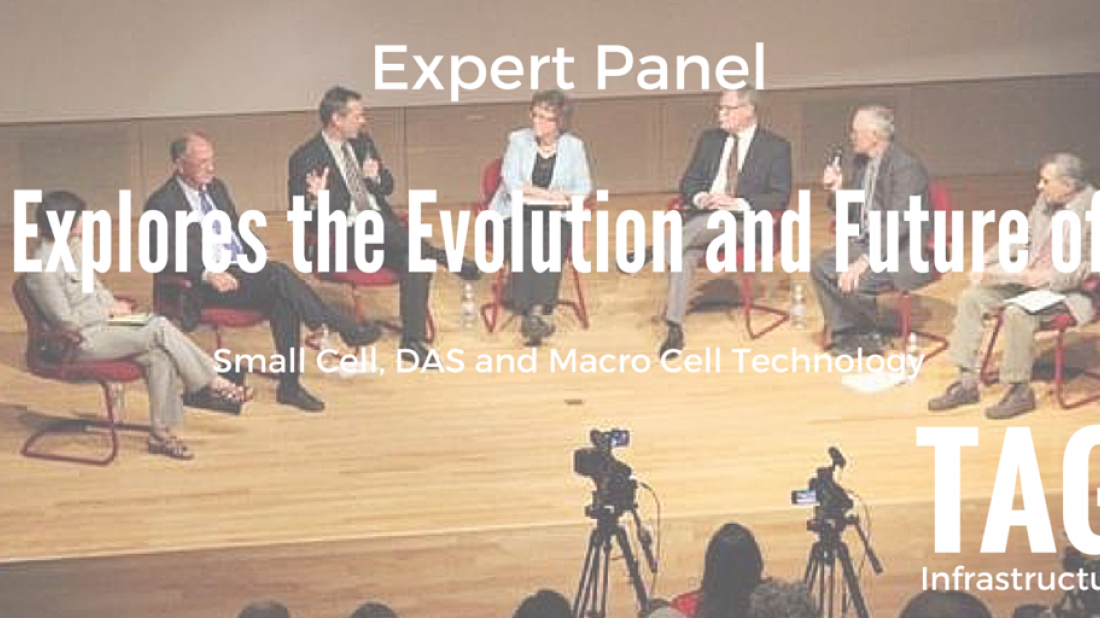 We have all seen them. The wireless antenna installations on cell towers, multi-story buildings and municipal water towers. These large "macro" cell sites form the core of the current cellular network, enabling wireless service providers to deliver voice, text, and other broadband communications to today's 389 million U.S. wireless subscribers.
Distributed Antenna System (DAS) and small cell networks are being deployed to provide coverage in targeted locations, moving cell sites closer to the user to provide additional call and data-handling capacity in areas with concentrated demand. The deployment and integration of macrocell sites, DAS networks and each of the various small cell technologies will form the future network topology for wireless users.
TAG Infrastructure is hosting a panel discussion on Small Cell, DAS and Macro Cell and will give us a picture of how the US wireless network has changed over the last two years and what tomorrow's wireless infrastructure will look like.
The panel discussion is taking place on February 17, 2016, from 11:30 AM to 1:00 PM at Heritage Sandy Springs in Sandy Springs, GA.
The moderator for the panel will be:
Joshua Broder, CEO, Tilson Technology Management
The panel will feature the following speakers:
Sean Ramjas, Director, RF Engineering, Crown Castle
Carl Dubuque, Manager- Sales Engineering, Tower Cloud
Sonny Pieper, Area Manager, National Small Cell Business Development, AT&T Antenna Solutions Group
Bryce Bregen, Senior VP, Connectivity Wireless
To register for the event, simply click on the following URL:
https://s08.123signup.com/servlet/SignUpMember?PG=1521974182300&P=15219741911429009800&Info
---