The Inaugural Telecom Exchange London is Taking Place on November 19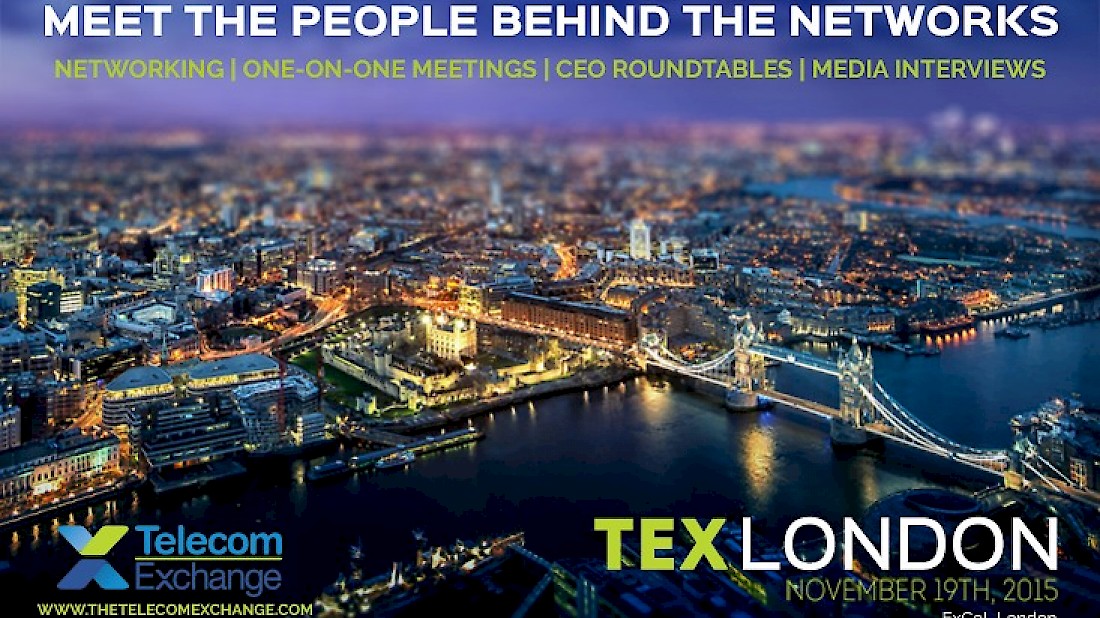 This year's inaugural Telecom Exchange London event will be taking advantage of the DCD audience of over 3000 attendees and will be locating the table top area on the mezzanine level above the DCD London Exhibition floor.\
Lots of the content at this year's DCD event is focused on the provision of capacity for telecom, colocation and enterprise professionals. More details regarding these aspects of the DCD event including the Telecom Exchange can be found on the following link:
http://www.dcdconverged.com/conferences/europe/benefits/calling-all-capacity-management-professionals
As a participant in the Telecom Exchange, you are also invited to participate in the other DCD activities including the colocation workshop which is taking place the day before the Telecom Exchange on the 18th November as part of the DCD event.
This Workshop: Expert Colocation Procurement is being run by Nicola Hayes, Managing Partner, Andrasta Consulting and Tim Anker , Founder and Director, The Colocation Exchange
This 1.5hr session has been designed to help capacity professionals navigate the complexities of outsource infrastructure partner selection and procurement. Run as a workshop, attendees will move through each discussion table and share their ideas on the subject with industry peers. Guest moderators for each table will collate key findings to share with the whole group in a panel discussion at the end of the session. This session is limited to 30 participants - to guarantee your space please contact charles.thomas@datacenterdynamics.com
The Telecoms Exchange will officially start on the second day of the DCD Converged Europe event on the 19th November. The format of this first year in London will be slightly different to the more established New York show. The 24 tables will be situated in a back to back format on the mezzanine level, there will be a high boy top table beneath each company logo in the Telecoms Exchange area. Two members of each participating company will be allowed to attend as part of the paying participation. Should you require any further company attendees please contact me charles.thomas@datacenterdynamics.com. You will be able to distribute literature from your high boy but will not be allowed to display any company pull-ups.
We will have two dedicated high-level TEX CEO round tables taking place during the day, which you are, invited to attend – further details of these to follow. You will also be free to visit the other DCD content and expo area.
TEX London Event on Day 2, 19th November.
11.20am
TEX Roundtable 1 - Network IT-isation: Shaping the Carrier Future with NFV, Open Source, and SDN technologies – moving beyond traditional carrier offerings
The phenomenon of "Network IT-isation", bringing NFV and open-source SDN technologies to the network, has received a great deal of attention. As new technologies continue to evolve, open network virtualisation strategies are reshaping the telecom carrier ecosystem, bringing forward new opportunities and challenges. The ongoing shift to cloud services and mobile internet technologies is driving service providers and their suppliers to improve their efficiency and agility. This panel will explore how network virtualisation can advance the carrier business model, enabling them to create "network-differentiated" propositions for the provisioning of cloud networking, larger network-as-a-service offerings and cloud infrastructure services.
Erick Contag, COO, GlobeNet
Roy Hirst, Technical Director, XKL
Richard Petrie, CTO, LINX
15.00pm
TEX Roundtable Debate 2 - Delivering world-class mobile connectivity through high quality network capacity
Mobile data will continue to drive global telecoms revenue supported by higher data usage and increased penetration of smartphones and broadband services. This panel will discuss market challenges and highlight strategic opportunities for the European carrier market.
Moderator: Jeff Mucci, CEO & Editorial Director, RCR Wireless
Confirmed:
Greg Cubban, Infrastructure, Product, Hibernia Networks
Rob Barlow, President, CEO, WireIE
To Register please simply follow the link and click on new registration and fill in your details https://www.eiseverywhere.com/ereg/index.php?eventid=146812&categoryid=1217542
---