What's Happening this week at Metro Connect 2015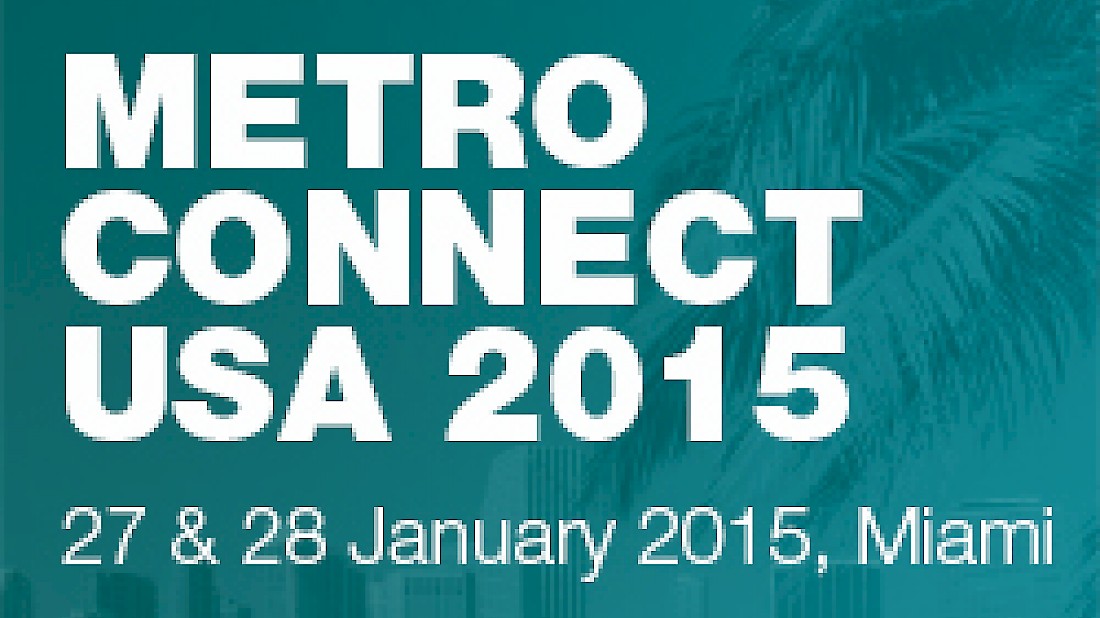 Metro Connect 2015 is taking place on January 27-28, in Miami, FL. This is the place where CXOs from the metro fiber market meet to learn, debate and network with over 470+ delegates from over 200+ companies.
The full agenda can be found here. Be sure to listen in on the opening keynote presentation from Dan Caruso, Co-Founder, President and CEO of ZAYO, as he compares and contrasts Dark Fiber and Towers: Batman vs. Superman. Hear from the top speakers in the industry as they discuss the changing shape of the market. View the full list of speakers here.
At Metro Connect USA there are plenty of networking breaks to ensure delegates are able to meet and connect with new attendees. The Beer & BBQ evening reception is sponsored by Time Warner Cable and is taking place on Monday, January 26th from 7-9pm. Following the Exclusive Interviews: Are you fiber rich enough to afford small cell in the metro? discussion with Hunter Newby, CEO, Allied Fiber, Jud Carothers, Principal, Harbor Metro Networks and Don MacNeil, CMO, XO Communications, there's a drink reception sponsored by FiberTech in the exhibition area.
Don't forget to access MeetMe, the online meeting planner to plan and schedule your meetings at the event.
For similar promotion of your online content, click here to become a member of the Dark Fiber Community.
Please be sure to check the Dark Fiber Community blog for the most up-to-date news from our members.
---