Allied Fiber Names Michael Miller President
Released on Apr 3, 2015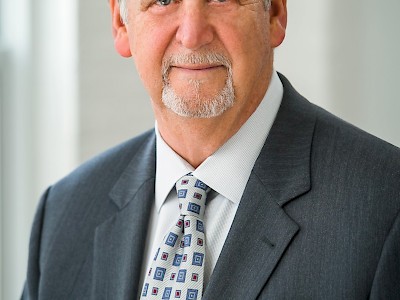 Former Founder and CEO of JumpLinc and FiberLight provides 30-years of management experience, leadership and in-depth telecommunications industry background
New York – April 3, 2015 – Allied Fiber, the United States' first open access, integrated, network-neutral colocation and dark fiber superstructure, today announced it has appointed Michael Miller as President. Miller is responsible for overseeing the company's day-to-day business, increasing the company's management depth, and driving overall organizational growth.
Prior to joining Allied Fiber, Miller was President and CEO of JumpLinc LLC, a startup company that provides small cell deployment nationwide, and Founder and CEO of FiberLight, a company specializing in metro dark fiber as well as lit services. At FiberLight, Miller built out over $600 million in metro rings in 23 markets. During his tenure at FiberLight he oversaw growth of over 700% in 10 years. Throughout his entire career, Miller was responsible for building more than 11,000 route miles and 4.5 million miles of fiber.
"Mike's success in driving revenues, his knowledge of engineering and building fiber infrastructure, coupled with a proven track record of overseeing explosive growth and operational excellence makes him a tremendous addition to our team," said Hunter Newby, CEO of Allied Fiber.
"I am excited to bring my 30-years of management experience to Allied Fiber and help a successful company continue to grow," said Miller. "Allied Fiber has a tremendous vision and plan to improve network infrastructure across the United States, and I'm looking forward to playing an active role in its future development."
Miller's hire continues to drive overall company momentum, as Allied Fiber finalizes the completion of its Southeast Route spanning from Miami, FL, to Atlanta, GA. Miller's businesses have won Deloitte Touche's Top 50 Fastest Growing Companies in Georgia award for six straight years and was listed on the Inc. 500. In 2012, Atlanta Telecom Professionals named Miller Top CEO for Leadership.
About Allied Fiber
Allied Fiber was created as the first national, open access, integrated, network-neutral colocation and dark fiber superstructure in the United States. Allied Fiber offers a combined long-haul and multi-access point; short-haul fiber optic system coupled with its own colocation facilities to provide control of the underlying physical assets to all network operators. Established in 2008, the Allied Fiber system is designed to link the international subsea cable landing points in the United States while also providing intermediate access along the route for the inclusion of local networks in to the global network architecture. By managing communications infrastructure as a real estate business for network operators the company has developed a unique platform that enables its customers' growth and profitability, which drives its own. Follow Allied Fiber on LinkedIn and Twitter.
Related Members
Other Tags
Newsletter
Stay up to date with the latest industry news and events.